Sheherezade Kara – Human Writes
Writing on Rights

Born Free and Equal
Writing second edition of a booklet providing an analytical and technical update on international human rights jurisprudence and good practice relating to the human rights of LGBTI people.
Client: United Nations Office of the High Commissioner for Human Rights

YP plus 10
Collaboratively wrote human rights normative language for an update of the Yogyakarta Principles on the application of international human rights law in relation to sexual orientation, gender identity, gender expression and sex characteristics
–

cited by the InterAmerican Court on Human Rights in its Advisory Opinion 24 on Costa Rica, and the Supreme Court of India in Navtej Singh Johar v. Union of Indi

a.
Client: International Service for Human Rights
Trans Depathologization
Wrote a critical and legal analysis of the human rights and social justice impact of pathologizing trans and gender diverse people.
Client: Global Action for Trans* Equality

Research

Being LGBTI in Asia
Conducted field and desk research to produce a study of civil society engagement with UN human rights mechanisms in 12 countries, as well as individual briefs on the focus countries.
Client: United Nations Development Programme

Faith Advocates
Researched and wrote an analytical paper for a funder identifying positive efforts of faith advocates at the UN to advance LGBTQI human rights.
Client: Arcus Foundation

Capacity building

Human Rights Training (ongoing)
Currently working as a substantive specialist in a small team to develop an human rights education curriculum for UN staff, government and state officials, national human rights institutions, civil society, and other stakeholders.
Client: OHCHR
Advocacy Guide
Designed and drafted a protocol for ASEAN civil society engagement with the United Nations (UN) Special Procedures.
Client: ASEAN SOGIE Caucus

Technical Assistance
Provided strategic advice and technical assistance, and developed resources, to strengthen the client's international programme work aiming to facilitate UN advocacy for regional activists.
Client: COC Netherlands

Monitoring and Evaluation

Research
Undertook an evaluation of a global qualitative-quantitative peer research project on the human rights situation of trans and gender diverse people.
Client: Transgender Europe

Advocacy
Conducted a mid-term programme evaluation of the client's UN advocacy work.
Client: OutRight Action International

Strategic Planning

Research and Advice
Provided research-based advice to an international NGO to inform a funding proposal.
Client: Global Action for Trans* Equality

Stakeholder Outreach
Coordinated the development of and input to the client's Strategic Plan for the next 5 years.
Client: Asia Pacific Transgender Network

Context Analysis
Produced a context analysis based on outreach to stakeholders and research to inform the client's future regional programme work.
Client: COC Netherlands

International Advocacy
ECOSOC Accreditation
Prepared and submitted the client's application to be accredited with Consultative Status by the United Nations Economic and Social Council.
Client: Global Action for Trans* Equality

Sexual Orientation and Gender Identity
Led advocacy, in coalition with other stakeholders, on the Human Rights Council resolution mandating an UN Independent Expert on sexual orientation and gender identity.
Client: ARC International
Advocacy Coordination
Coordinated a week of capacity building, networking and human rights advocacy with State representatives and UN agencies for 50 activists from around the globe.
Client: OutRight Action International

Violence Against Women
Produced briefing papers and provided strategic advice on the client's advocacy on technology-related violence against women at the UN Human Rights Council, leading successfully to the inclusion of a reference to these issues in the relevant adopted resolution.
Client: Association for Progressive Communications – Women's Rights Programme

Internet Rights
Undertook advocacy and provided technical and strategic advice on the client's engagement on internet related rights for the Universal Periodic Review mechanism.
Client: Association for Progressive Communications

Project Management

Conference Organizing
Managed, curated and organized substantive elements of the first annual OutSummit – a conference on LGBTQI human rights in New York City.
Client: OutRight Action International

Powered by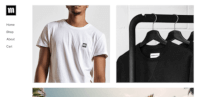 Create your own unique website with customizable templates.
Photo used under Creative Commons from justbeaphotographycompany